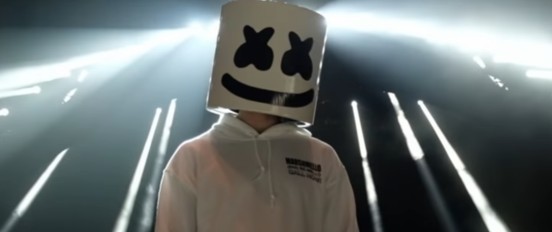 HITS100: Maroon 5 spends a 1th week at #1 with GIRLS LIKE YOU, placing it fifth among the longest running chart toppers since 2003. Luis Fonsi's DESPACITO, and The Chainsmokers' CLOSER lead the all time chart with 16 weeks. GIRLS LIKE YOU continue to perform well across all platforms - radio, video, and on-demand, topping more than 228 million impressions for the week. The double platinum track finished at #1 on the Radio Hits chart, #1 on the Video Hits chart, and #15 on the On-Demand chart.
PRIME MOVERS: Halsey's WITHOUT ME attracted 159 opening stations across multiple formats in its opening week. The single earned the PRIME MOVER designation, and scored a #30 debut. WITHOUT ME netted more than 3,500 spins against 54 million impressions across the Pop, Adult Hits, and Alternative Hits formats.
CHART MOVES: Electronic DJ/producer Christopher Cornstock - better known as Marshmello, cracks the TOP 5 with the Bastille-assisted HAPPIER. His biggest hit to date, the single moved three spots to #4 in its seventh week, HAPPIER is a crossover smash which is also performing well on the Alternative Rock chart, the Pop/Top 40 chart, and the Adults Hits chart.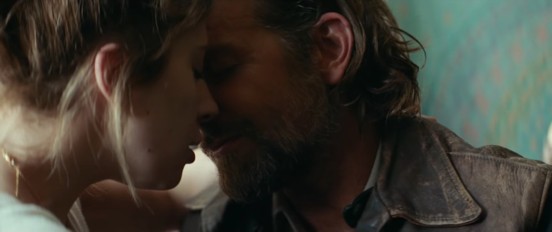 RADIO PICKUPS: Halsey scored the week's hottest new song, opening to 159 station for WITHOUT ME. The single netted 3,500 plays against 53.6 million impressions, debuting at #30 on the HITS100 chart - the highest of the week. WITHOUT YOU performed well on SPOTIFY, where it where it started at #11, accounting for more than a third of its total audience. Halsey also won MOST ADDED at the TOP 40/POP format, launching at #27 on that chart, and at #30 on the College Radio chart. Among stations, WITHOUT YOU earned most of its support through WZFL-FM (Cumulus), MUSIC CHOICE BPM (Music Choice), KQHN-FM (Cumulus), and HOT 97.7 (TuneIN).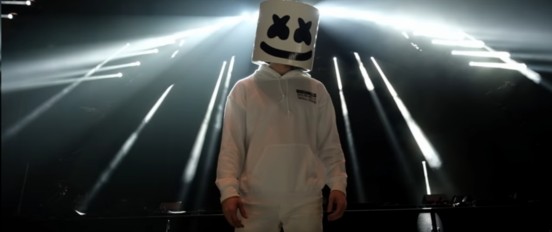 ALTERNATIVE ROCK: The Marshmello/Bastille collaboration, FRIENDS, is the fastest rising song of the week of the week on the ALTERNATIVE ROCK chart, gaining just north of 700 spins over last week. The crossover smash netted high increases at POP/TOP 40, ADULT HITS, and the HITS100 charts. It bested runner up BURN THE HOUSE DOWN, by AJR, by 30 plays. Total plays at the format equaled 2,888 against 11 million impressions, rising four spots to #8.