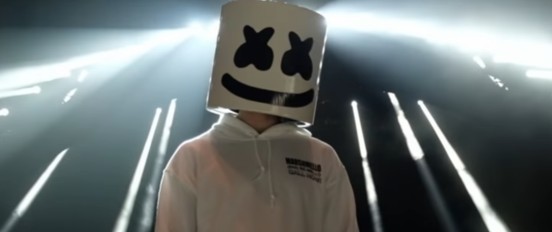 HITS100: Marshello is spending a third week at #1 with HAPPIER, netting over 26,000 radio airplay spins. The Bastille-assisted track also earned a Blue Chip Certification for single week plays in excess of 25,000. HAPPIER accumulated 223 million impressions through video, broadcast, and streaming platforms, finishing the week at #6 on the streaming chart, #10 on the video chart, and #2 on the radio chart. On the national charts, HAPPIER scored a #2 finish in the US, #1 in Canada, #4 in Australia, and #15 in the UK.The single outpaced second-ranked HIGH HOPES, from Panic! At The Disco, by 1 million impressions, though it did earn slightly less in spin totals. HIGH HOPES also earned a Blue Chip Certification, topping the radio chart with 26,400 plays.
DEBUTS: Mark Ronson's NOTHING BREAKS LIKE A HEART led foud debuts this frame. The Miley Cyrus fronted track launched at #41, earning 3,100 radio plays against 45.5 million impressions. Ronson also had both the most added song of the week at radio, with 220 opening week stations jumping on board, and the most new impressions of the week. Also on, Meek Mill's GOING BAD (#68), TIC TOC (#69), both from 6ix9ine, and DOWN TO THE HONKEYTONK, from Jake Owen (#98).
CHART MOVES: Crossover hit TEQUILA, from country duo Dan + Shay, cracked the Top 20 after a slow 32 week chart climb. The former Country #1 gained 7 million impressions over last week, finishing the period with 11,400 radio plays against 77 million impressions. Ava Nax's fast moving SWEET BUT PSYCHO jumped 13 spots to #35. Her first Top 40 hit bested 50 million impressions, scoring big numbers in video views and radio airplay.
COLLEGE RADIO: Mumford & Sons earned a 7th week at #1 with GUIDING LIGHT, but was down 566,000 impressions under last frame. Active on 26 stations, LIGHT netted 638 radio spins against 3 million impressions. Death Cab For Cutie cracked the Top 10 with NORTHERN LIGHTS, rising six spots to #8 in its second month on chart. And seven titles premiered on the College 100, including BABY OUTLAW by Elle King (#56), YOU by A GREAT BIG WORLD (#73), and HEY LAROCCO by Rayland Baxter.



ON DEMAND: Ariana Grande has lead on-demand streaming totals for last five weeks with THANK U, NEXT. The single improved over last frame, finishing the chart period with just north of 50 million impressions. Holiday staple ALL I WANT FOR CHRISTMAS IS YOU, from Mariah Carey, made it's annual debut at #3, netting 24 million streams.

Here's the full December 10th Top 5:
#1.

ARIANA GRANDE - THANK U, NEXT (50 million streams)
#2.

DJ SNAKE - TAKI TAKI(29.3 million streams)
#3.

MARIAH CAREY - ALL I WANT FOR CHRISTMAS IS YOU (24 million streams)
#4.

WITHOUT ME - HALSEY (23.3 million streams)
#5.

BAD BUNNY - MIA (23 million streams)