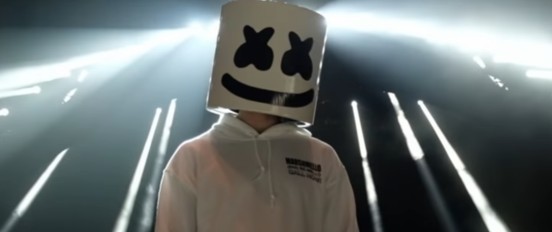 HITS100: At 18 weeks, Maroon 5's GIRLS LIKE YOU is now the third top single with the most weeks at #1. The twice-awarded Gold track continues to lead video views, passing 1.3 billion views, and radio airplay totals, netting nearly 20,000 broadcast and netcast plays. Though it lost 21 million impressions under last week, GIRLS LIKE YOU still outperformed runner up HAPPIER by 7 million impressions. Airing on 555 stations, the track ranks #1 among radio supporters - 35 more than BROKEN from lovelytheband. Outside of radio, GIRLS stands at #20 on the Top Sales chart, #6 On-Demand, #3 in the US National Airplay Chart, #18 UK, and #1 CANADA
PRIME MOVERS: Not only did Ariana Grande score two Top 5 hits, she also netted the most new combined radio plays among all tracks. Netting nearly 2,200 new spins, BREATHIN' moved seven spots into the Top 5, finishing with 13,000 radio plays against 143 million impressions. The release of the official music video helped push the single up 32 million streams.
CHART MOVES: There were no major breakouts this week, but four tracks did debut on the HITS100. The highest, BAD!, the latest posthumous single from XXXTENTACION. debuted at #54, with most of its support for the 33 million impressions that it netted were earned through On-Demand streams.
COLLEGE RADIO: Mumford & Sons finished up its first month at #1 on the College Radio chart. GUIDING LIGHT netted more than 600 plays across 24 supporting stations, and though it shed 103,000 impressions under last week, it actually gained 53 spins. Two singles cracked the Top 10, Maggie Rogers' LIGHT ON (#9), and Matt Maeson's CRINGE (#10), while The Revivalists' CHANGE picked up the most new radio playlist approvals. Also on the rise: LITTLE LIGHT from Amos Lee, THIS TOO SHALL LAST from Anderson East, and NORTHERN LIGHTS from Death Cab For Cutie.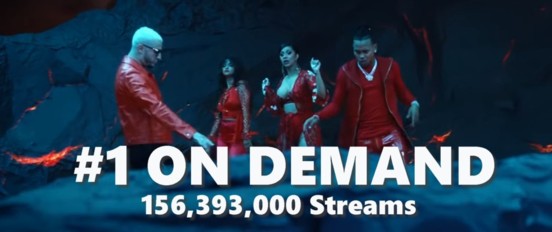 ON DEMAND: The DJ Snake, Selena Gomez, Cardi B collaboration TAKI TAKI dominated on demand streams for a third week. The former #1 HITS100 topper spent a second week atop user driven streaming, earning 146,300,000 impressions over the frame. 40 million of those were accumulated through SPOTIFY.

Here's the full November 5th Top 5:
#1.

TAKI TAKI - DJ SNAKE (146,000 streams)
#2.

MIA - Bad Bunny Feat. Drake (89,333,000 streams)
#3.

ARMS AROUND YOU - XXXTENTACION Feat. Malumna (57,157,000 streams)
#4.

HAPPIER - Marshmello Feat. Bastille(53,548,000 streams)
#5.

SUNFLOWER - Post Malone (39,260,000 streams)